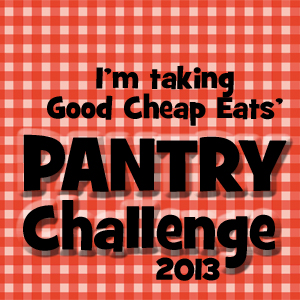 Happy Monday. I'm being polite. Your welcome.
I am still trying to get the house in order after the holidays. It's getting there, my closet the longer looks like a mad person went through it looking for 1 specific shirt (who said that!?) and my son's toys have been reorganized so he can actually play with things and not wander around the house driving me nuts! But there is still a lot to do, lets call it winter cleaning if you will. And I am taking a nap break right now and writing cause I wanna. K? K.
This week I want to being a bit more organized and intentional with breakfast. I am not a morning or breakfast person. I actually am just a little puzzled how some moms get up and make pancakes or eggs for kids before school. Nuts! But I want to
be
that mom! I want to get up and put a hearty, rib sticking breakfast in front of my kid and be like "Bam! There is breakfast!". So you know what I'm going to do? I'm going to cheat! Bwahahahaha! I am going to make pancakes and the like ahead, freeze it and then bring it back to life in the toaster oven. I have a ton of GF pancake mixes that need thinning out so I am going to whip up a huge batch, maybe some chocolate chip banana bran muffins for me. So, here is what this week looks like:
Breakfasts:
Pancakes
Muffins
Cereal
Oatmeal
Fruit
Yogurt
Dinners:
Monday- Vegetable Corn Cheese Chowder in mini bread bowls, watermelon
Tuesday- Pasta and Meatballs with red sauce and kale
Wednesday- Mexican lasagna, corn
Thursday- Breakfast Burritos, fruit
Friday- Oven Fried Chicken, greens, grits (new to us!)
Saturday- Homemade Pizza
Sunday- M.C. dinner night
Shopping for this week:
sour cream
panko bread crumbs
GF bread crumbs
flour tortillas
greens
parmesan cheese
pizza toppings
frozen corn
fresh herbs
garlic
I will do a post on my shopping trip, I am aiming to go to either Whole Foods or Trader Joe's tomorrow because Wednesday and Thursday I have mommy plans. How did week 1 go for you?